Nisshoku Natsuko to release 7-inch analog board "Local Meha no Uta / Loco no Uta"!
Nisshoku Natsuko, a piano-singing artist from Hanamaki City, Iwate Prefecture, has announced that she will release a 7-inch analog record "Local Meha no Uta / Loco no Uta" on October 5, 2022. Realized by DJ/music producer Tatsuo Sunaga's love call, this is his second analog work.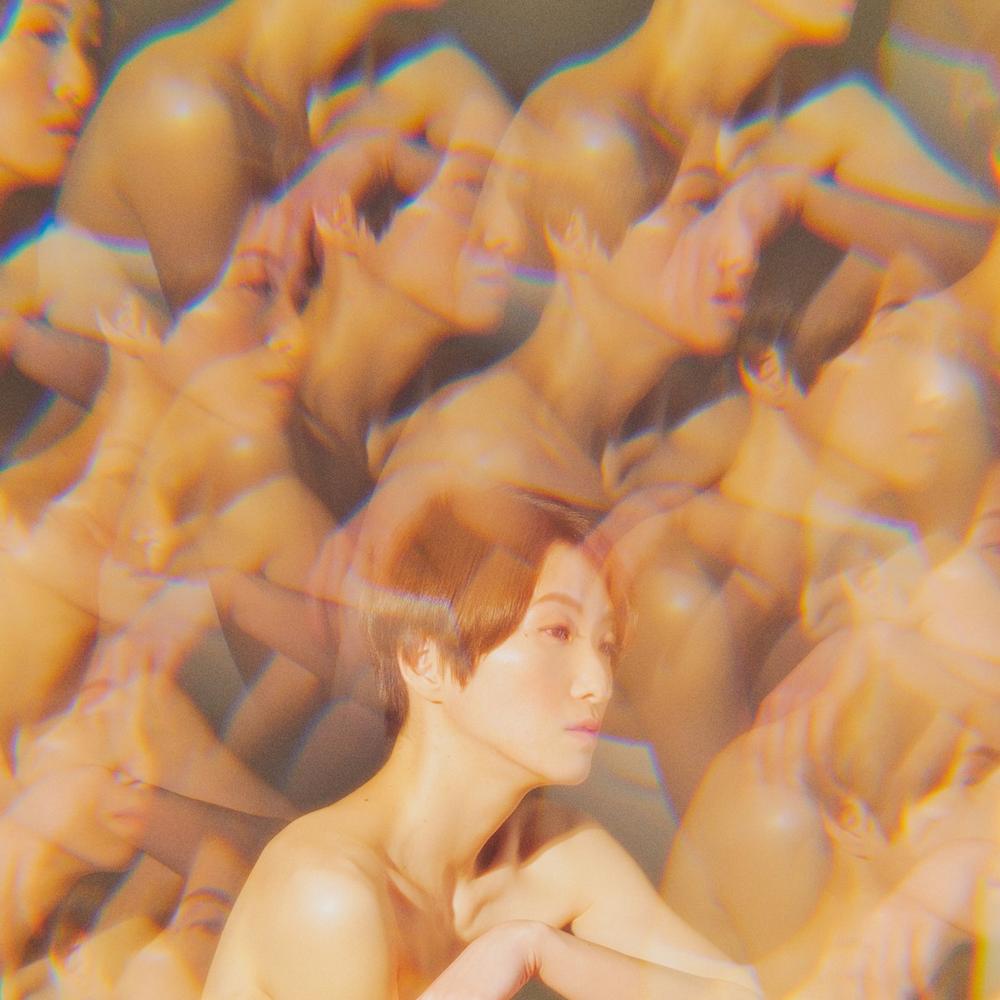 The A-side includes the 2017 clothing store real estate sales TV commercial tie-up song "Local Miha no Uta". A "local fanboy" is a town spot (store/place) or information that "locals know" even if it is not nationally famous, and that information is transmitted to the world through the media. People who are happy with this are called "local fanboys". The song has been loved by fans with attractive lyrics that recall the "local fanboys" overflowing in the city. However, this time, the production of an analog board was realized with the enthusiastic offer of DJ / music producer Tatsuo Sunaga, who loves this song.
"Roko no Uta" recorded on side B is the ending theme of A side "Local Miha no Uta" from September 2021. A song written for the renewal of the program and the expansion of the broadcast frame. The sound is the same as "Local Miha no Uta", but the lyrics have been rewritten to the original version of the program, and the stories that have spread all over the country that the program has collected are gathered. Although it is on air for about 1 minute in the program, the full version will be recorded in this work. There is no CD release or distribution on music distribution services, and you can listen only on this analog board B side. Please check it out.
▼Analog board 7 inch "Local Meha no Uta / Loco no Uta" special site
https://nisshoku-natsuko.com/374-ldkep/
— Solar eclipse Natsuko comment —
We received a very happy request from Mr. Sunaga, and decided to make "Local Meha's Song" and "Locco's Song" into 7 inches and release them to the world! In the history of the solar eclipse, it will be the second analog board production following "I can't see it in the backlight". I am also grateful to President Otani for connecting me with a wonderful relationship.
— Comment from DJ/music producer Tatsuo Sunaga —
I'm really happy about this release, including the fact that the moment I heard it in the commercial, I immediately contacted the person in charge of the label I belonged to, "Do you have any plans to make it analog?" Thank you very much for making it come true.
【release information】
On sale October 5, 2022 (Wednesday)
Analog board 7 inches "Local Meha's Song / Loco's Song"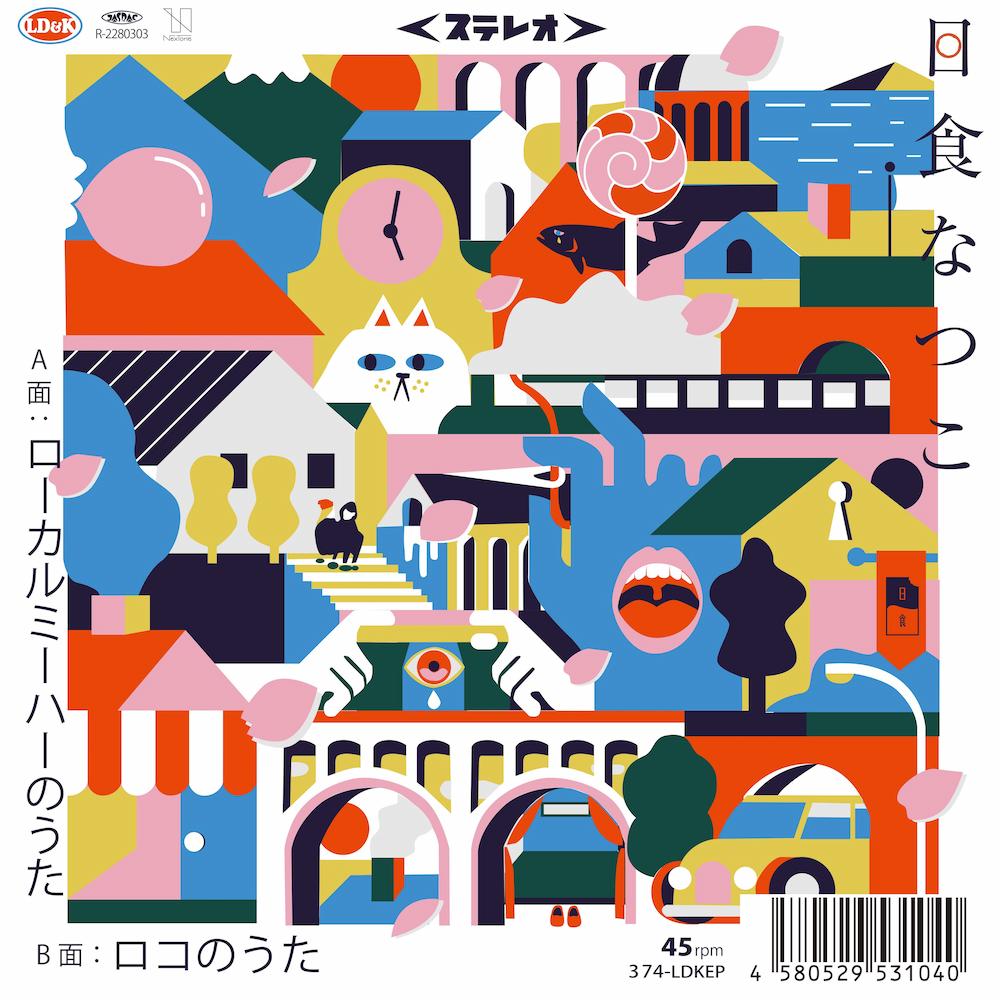 <Limited to the first production>
Price: 2,100 yen excluding tax / 2,310 yen including tax
Product number: 374-LDKEP
Form/specification: 7inch
<Recorded songs>
A-side "Local Miha no Uta"
B-side "Loco no Uta"
[Live information]
Piano Solo Tour "Reiwa Modernism"
10/06 (Thursday) Ikebukuro|Ikebukuro Jiyu Gakuen
10/14 (Fri) Niigata|Takada World Museum
10/21 (Fri.) Saga|Romanza
10/28 (Fri.) Yamagata|Bunshokan Assembly Hall
11/05 (Sat) Takamatsu | Shikokumura Cafe
11/11 (Fri) Okayama|Lunace Hall
11/19 (Sat) Sapporo | Hoheikan
11/26 (Sat) Kyoto | Shimei Hall
https://nisshoku-natsuko.com/reiwa-modernism/
* Solar eclipse Natsuko official website *
https://nisshoku-natsuko.com/
*Solar eclipse Natsuko Twitter*
https://twitter.com/NSN58
* Solar eclipse Natsuko Instagram *
https://instagram.com/nisshokunatsuko_official?utm_medium=copy_link
* Solar eclipse Natsuko profile *
Born May 8, 1991 in Hanamaki City, Iwate Prefecture.
Started playing the piano at the age of 9 and writing songs at the age of 12. In the winter of his second year of high school, he started full-scale artist activities in his hometown of Morioka, Iwate Prefecture. His powerful singing voice that directly touches people's heartstrings, his meticulously crafted world of lyrics, and his composing techniques have attracted attention, and he has performed at many large-scale festivals such as "ROCK IN JAPAN FESTIVAL" and "FUJI ROCK FESTIVAL". The 3rd full album "Anti Freeze" released in 2021 was selected as a prize-winning work at the 14th CD Shop Awards 2022. He continues his activities based on his unique play style, which expresses instruments such as guitar and bass, and sometimes even percussion parts such as drums, with a single piano. In addition to playing the piano, he often performs in a simple form with only piano and drums at his live performances. It has been transformed into a premium, extraordinary space. Strength, weakness, sharpness, and ephemerality, the piano music that runs at full speed pierces the listener's heart and provides a unique musical experience.