BruteRocks "6th Digital Single" "Overtaker" will be released! ! A release party will also be held! !
The four-piece rock band BruteRocks from Sendai has announced the release of their "6th Digital Single" "Overtaker".
This work is a song for the people of the world who are struggling and trying hard to move forward in this world where confusion does not subside.
BruteRocks' energetic and sprinting guitar rock tune is also a checkpoint, so please listen to it.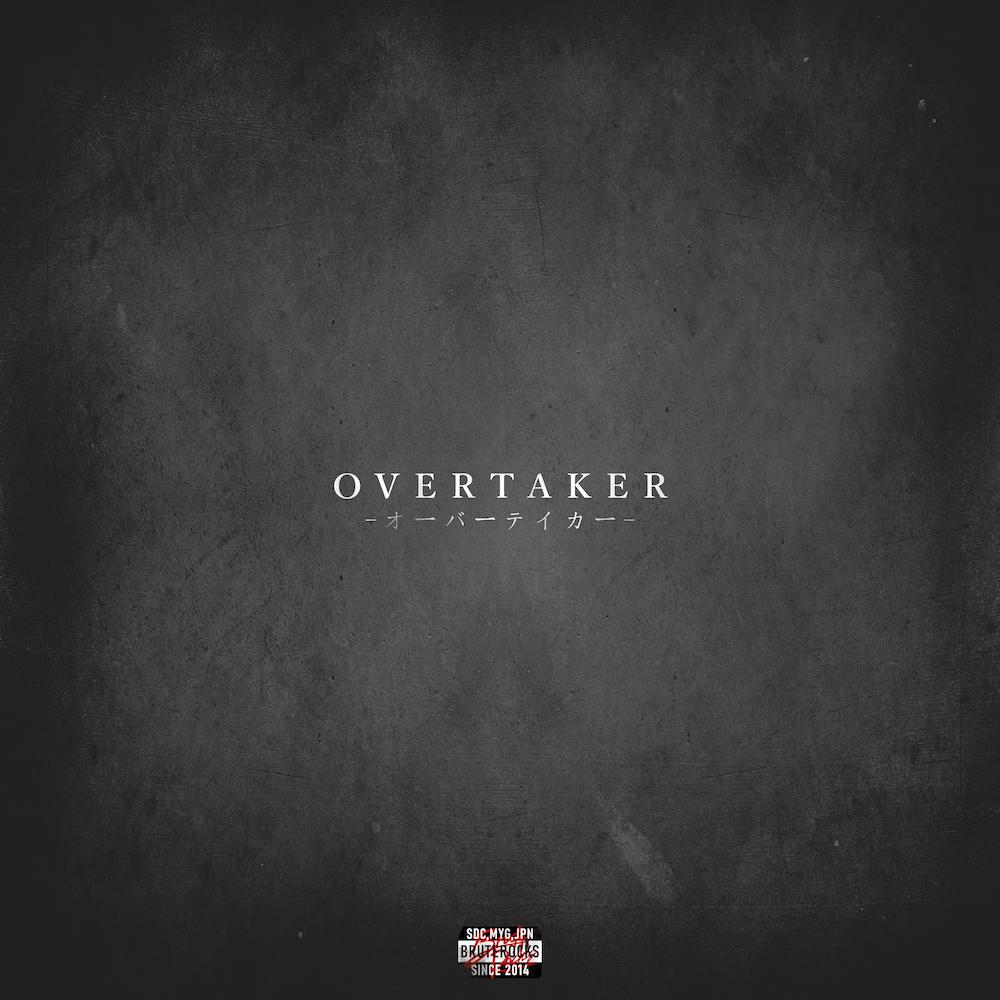 ▼ Product information
6th Digital Single
BruteRocks "Overtaker"
Release date: Wednesday, March 22, 2023
Product number: LDCD-769
Label: Living, Dining & Kitchen Records
* Click here for each subscription service → https://orcd.co/bruterocks
In addition, the event that will be the release party this time has also been decided.
It will be held at BruteRocks' home "Sendai ROCKATERIA" so please come by all means.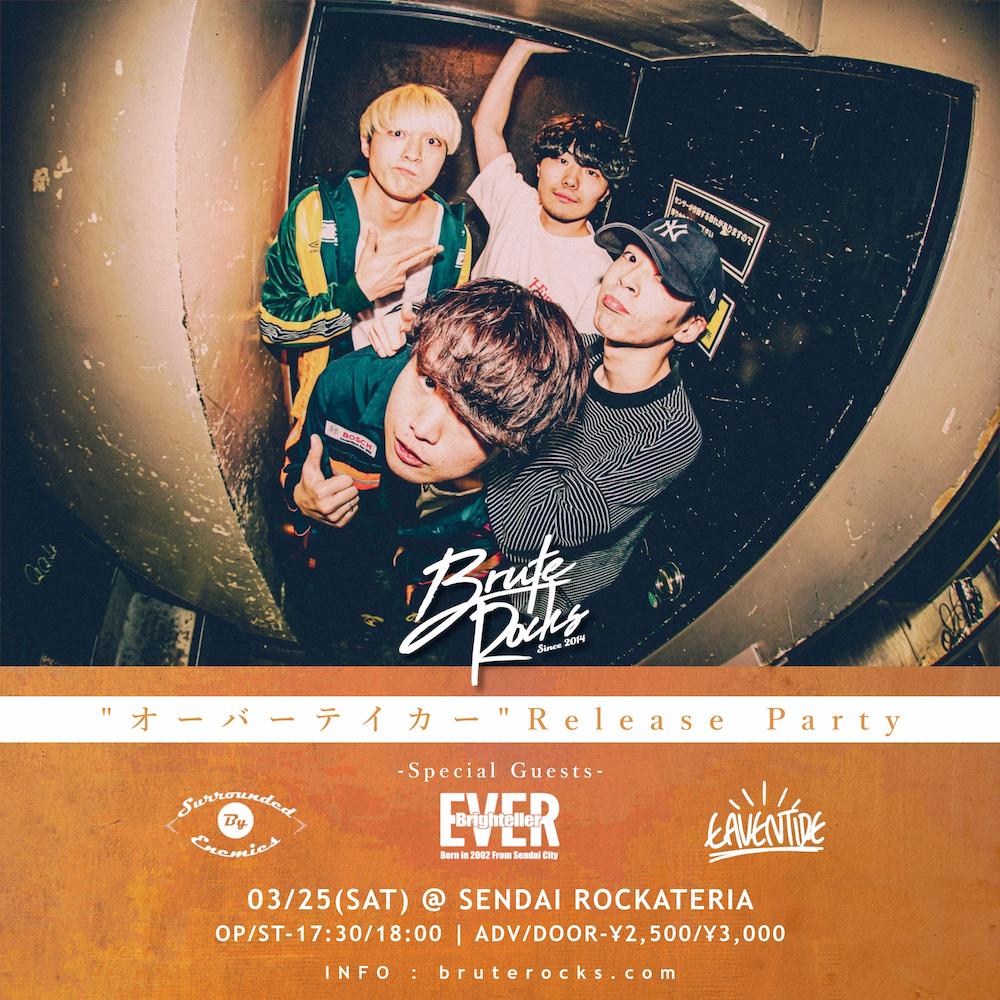 ■ Performance details
2023/3/25 (Sat) ""Overtaker" Release Party"
Venue: Sendai ROCKATERIA
OPEN 17:30 / START 18:00
w/Surrounded By Enemies/EverBrighteller/EAVENTIDE
<Other live information>
4/1 (Sat) @ Niigata CLUB RIVERST
4/5 (Wed) @Shibuya Spotify O-Crest
Please check them out as they continue to gain momentum in 2023.
▼ Track MV
"Re:Starter" MV
"Better Way" MV
"Drag Down" MV
"Fluorite" MV
"Jaded" MV
"Brave Heart" MV
"Ever After" MV
"Rock the World" MV
▼Brute Rocks profile
A four-piece rock band BruteRocks formed in Sendai in 2014.
Vo, Gt Sota worked on the lyrics and composition, and is based in Sendai city with highly complete songs that interweave melodious and catchy vocals and powerful band sounds influenced by various music centered on Western music. .
He has experienced large-scale circuit events all over Japan, including his hometown of Sendai.
Furthermore, they performed at Tohoku's largest music festival, "Ishigaki Music Festival". In March 2020, the 2nd Full Album "No HEROES Allowed Here" was released.
From March 2022, we will release singles for 3 consecutive months.
Among them, "Re:Starter" released in March 2022 is used as the ending theme song for TV Tokyo's "Moyamoya Summers 2".
In July 2022, the first nationwide distribution album "ROCK THE WORLD DOWN" will be released.
Along with the release, they are still active mainly in their hometown Sendai and Tokyo, such as conducting tours in Tohoku, Tokyo, Nagoya, and Osaka.
▼Information
Twitter:https://twitter.com/brute_cantama
Instagram:https://www.instagram.com/bruterocks/