Cafe FLAMINGO in Shibuya, which attracted a lot of attention for its SNS appearance, will close at the end of March.
Cafe FLAMINGO in Shibuya, where bright red neon lights and cuticle art are impressive.
In addition to many MVs and artist shootings, DJ hours and unique events were held on weekends, and it became a hot topic on SNS as a "shining cafe". will be closed with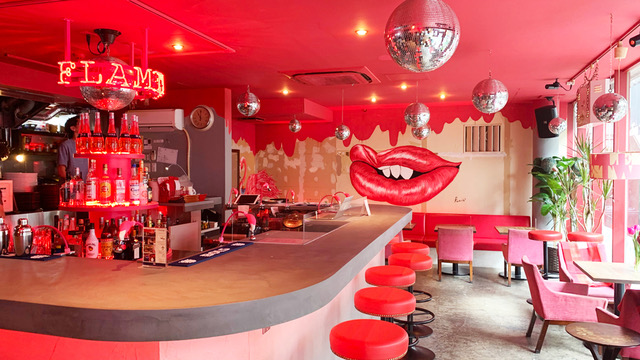 On March 30th and 31st, music selectors who have colored Flamingo so far will decorate the closing for two days.
(Free entrance on both days)
Also, at the end of April, it will be reopened as a Thai restaurant "Bangkok Night Shibuya".
[Cafe FLAMINGO Closing party! ]
2023/3/30(thu)~3/31(fri)
Entrance Free!!!
▶︎Day1
3/30 (thu) 20:00~23:00
[DJs]
Uka (Dambo Brooklyn)
FLAMINGO'S
DJ extermination
Oshiromuneyumi
▶︎Day2
3/31 (Friday) 20:00~5:00
[DJs]
ARATA NAKAMURA
NO+CHIN (GUHROOVY)
yuitty (ANNADiA/DiVANG TUNE)
SHO
NAOKI (GARI)
CHiKARa (MAD3)
si oux (upABORN)
Neeko
KICKOFF
FUJIWARA MONE
[ LIVE PAINT ]
Biru town kuu