bokula. Releases 1st full AL "FUSION" on 1/11 jacket photo & recorded songs!
Hiroshima-based life-size rock band bokula. has released the jacket photo and tracklist for their first full-length album "FUSION", which will be released on 1/11 (Wed.) next year.
Vo.Gt.Ei is in charge of the photography and design of the jacket photo for this work as well.
This work includes 12 songs, including 4 songs "2001" recorded in the label's compilation album, 3 consecutively released songs "Natsu no Tsukuba", "Bidan ni ni ni de", and "Good Luck". Recorded.
In addition, if you reserve the CD at the target store by 11/13 (Sun), you can get "Vo.Gt.
Along with the release, the band's first one-man tour "ULTIMATE ONE MAN TOUR" has also been decided.
Starting from Spotify O-Crest in Shibuya, Tokyo on 1/19 (Thursday), it will be held at 4 live houses nationwide in Tokyo, Nagoya, Osaka, and Hiroshima until the tour final on 2/18 (Sat) Hiroshima ALMIGHTY.
Check out the band's official website for more details.
【release information】
bokula.
1st full album『FUSION』
Release date: Wednesday, January 11, 2023
Product number: LDSF-00010
Price: \2,800 (tax included)
Label: STAY FREEEE!!!!!!!!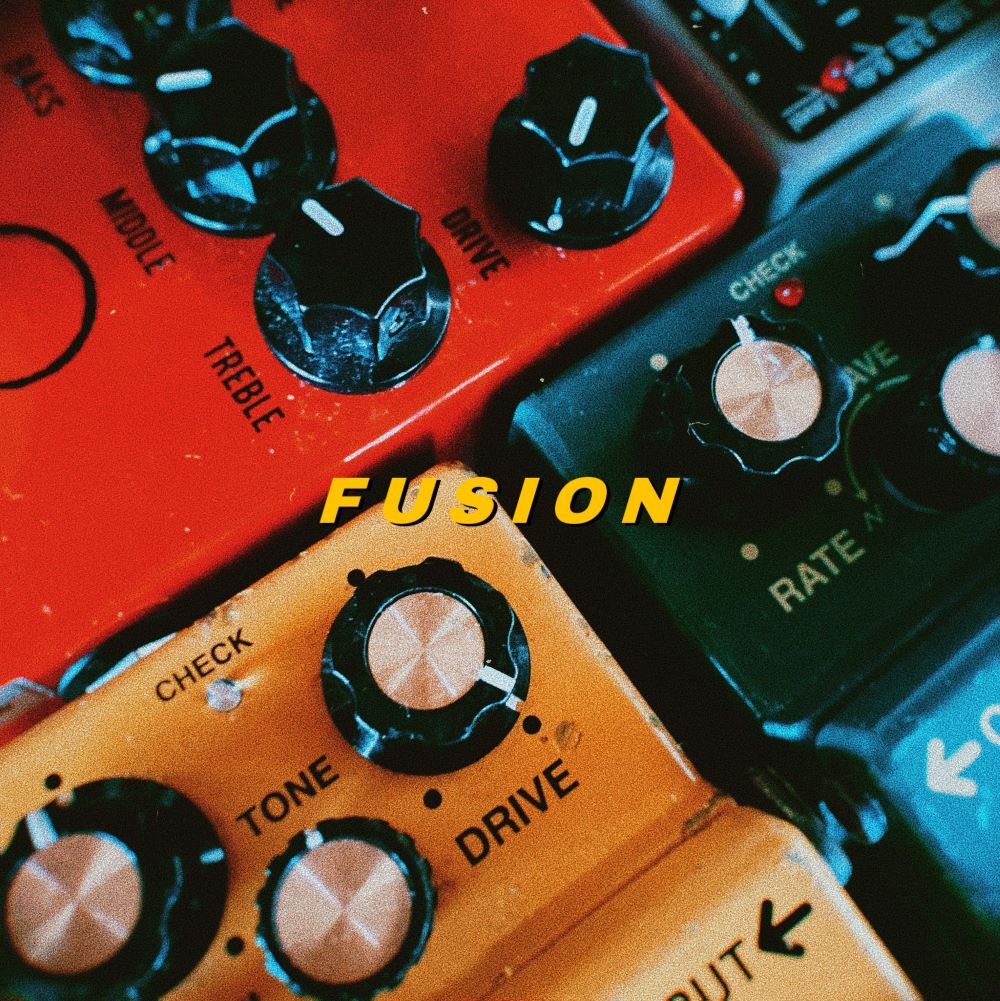 ·recorded music
1.2001
2. Haguruma
3. Don't make it a joke.
4. Covered
5.FUSION
6. Summer Nuisance
7. Roots & Warp
8. Affection
9. Don't be anyone
10. Good Luck
11. It's a full moon.
12. Night dive
・Early reservation benefits
Vo.Gt. Ei's singing voice sound source & demo music sound source
Contents: "Loveable Music" "In One Corner of the Film" "Birthday" "High Sound"
All 4 songs of
Target stores: All Tower Records stores (including online), all HMV stores (including online), TSUTAYA RECORDS (including online)
・ Early reservation acceptance period
10/20 (Thursday) 18:00 - 11/13 (Sunday) store closing time & online until 23:59
・Album special HP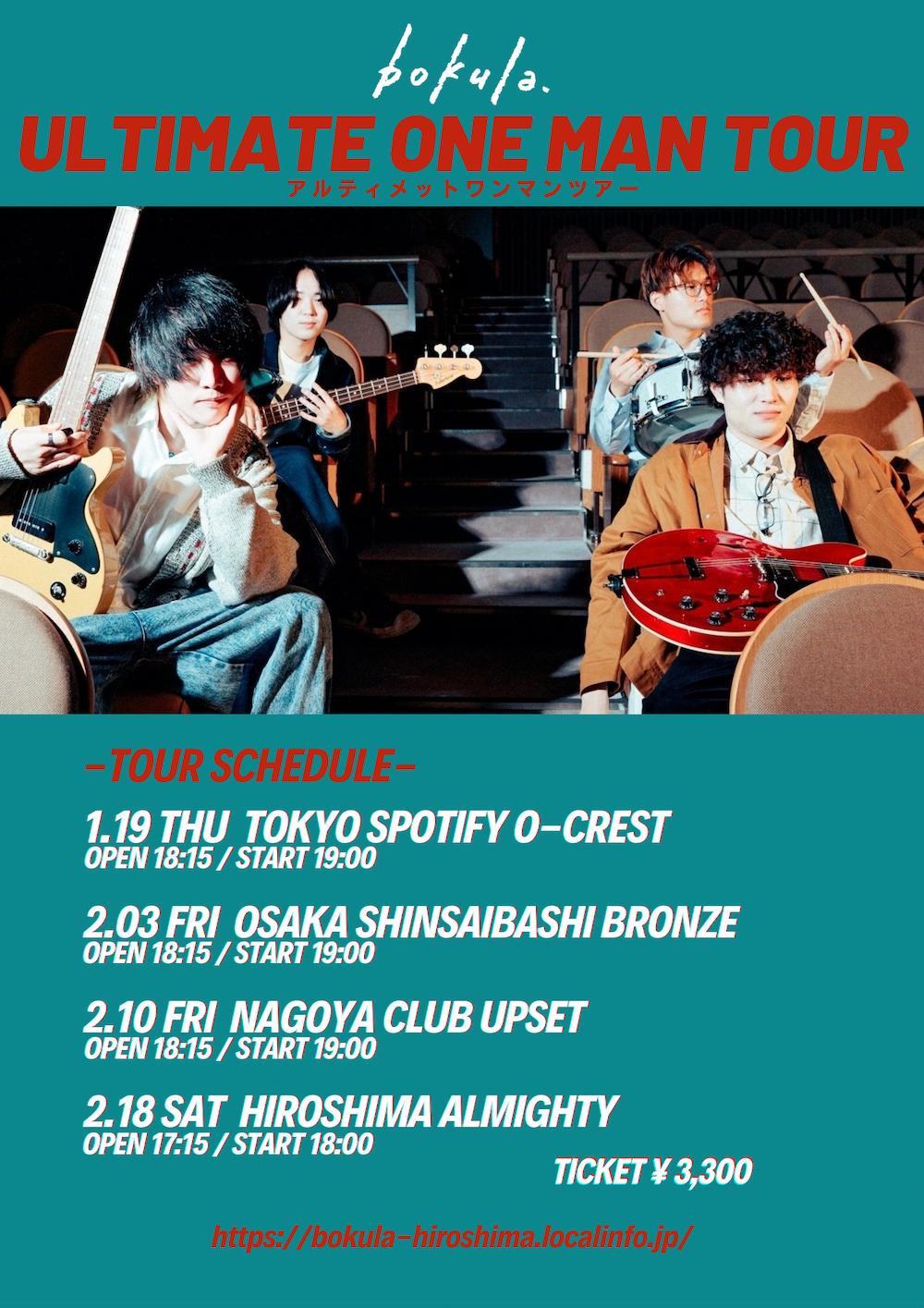 [Tour information]
bokula.
"ULTIMATE ONE MAN TOUR"
1/19 (Thu) Tokyo Shibuya Spotify O-Crest
OPEN 18:15 / START 19:00
2/03 (Fri) Osaka Shinsaibashi BRONZE
OPEN 18:15 / START 19:00
2/10 (Fri) Aichi Nagoya CLUB UPSET
OPEN 18:15 / START 19:00
2/18 (Sat) Hiroshima ALMIGHTY
OPEN 17:15 / START 18:00
・Ticket information
Advance sale \3,300 (excluding D fee)
General sale 11/19 (Sat) 10:00~
[bokula.Profile]
A four-piece, life-sized rock band from Hiroshima.
Formed in May 2019 around Vo.Gt. Eito and Gt. Kaji.
It features the straightforward singing voice of 21-year-old Ei, who writes and composes lyrics, lyrics that cut out everyday life that everyone can relate to, and catchy melodies.
Contrary to the fresh band sound, the lyrical live performance also attracts attention.
<<bokula. OFFICIAL SITE>>
Web: https://bokula.jp/
Twitter: https://twitter.com/bokula_bandmate