Painter Yumi Oshiromune x Punk Apparel Tsutsumotase Holds Limited Improvisational Customization Sales Event "FuXX Art vol.1" in Okinawa There is also an installation that destroys and reproduces old works
Yumi Oshiromune, a painter affiliated with LD&K, will hold a solo exhibition "FuXX Art vol.1" at Gallery & Bar THE DEPSY in Naha for three days from Friday, December 9th to Sunday, December 12th. announced. A limited impromptu customized sales event for the derived Muneyumi x embroidery craftsman apparel brand "Tsutsumotase" will also be held at the same time.
Yumi Oshiromune will hold a solo exhibition at Shibuya Art Gallery in August 2022, which will be Kakiotoshi. At this time, the punk apparel brand "Tsutsumotase" was announced.
In "FuXX Art vol.1", which is his second solo exhibition in Japan, he will display his newly drawn paintings as well as some of his past works. In addition to exhibiting and selling paintings, we also sell reproductions, which is the first attempt. He plans to attempt a shocking installation by chopping up past works and painting them.
Tsutsumotase is also planning to announce new works, live sewing that was popular last time, one-of-a-kind remake works, and production of can badges on the spot.
Admission is free.
Fuxx Art Exhibition
Oshiromuneyumi Comment
When I say art, I get the impression that it is both serious and difficult.
For me, art is self-sabotage.
The roots of aesthetics are the streets, anger, and chaos.
The purpose of this time is to express the human-like beauty found in the human Yodomi.
I want you to come and see the result of repeated creation, destruction, and regeneration.
Muneyumi Oshiro
Works are in the collection of the American art museum "San Antonio Museum of Art"
Held his first solo exhibition in London at the age of 23.
Influenced by the culture of degenerate districts in big cities and the lives of local people, his current style is characterized by a rugged and punk style. At first glance, it looks like outsider art, but it is expressed in oil painting using traditional painting techniques.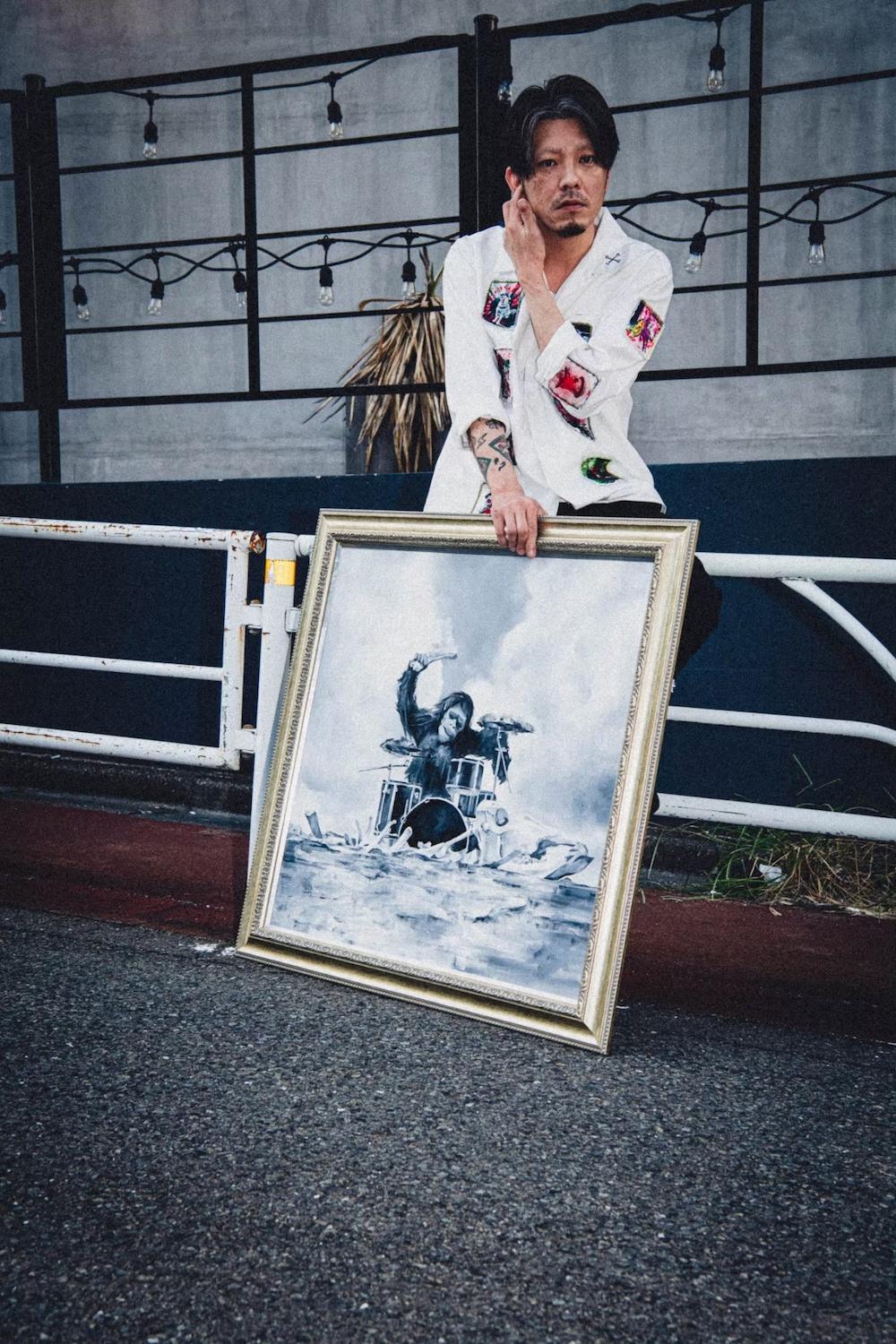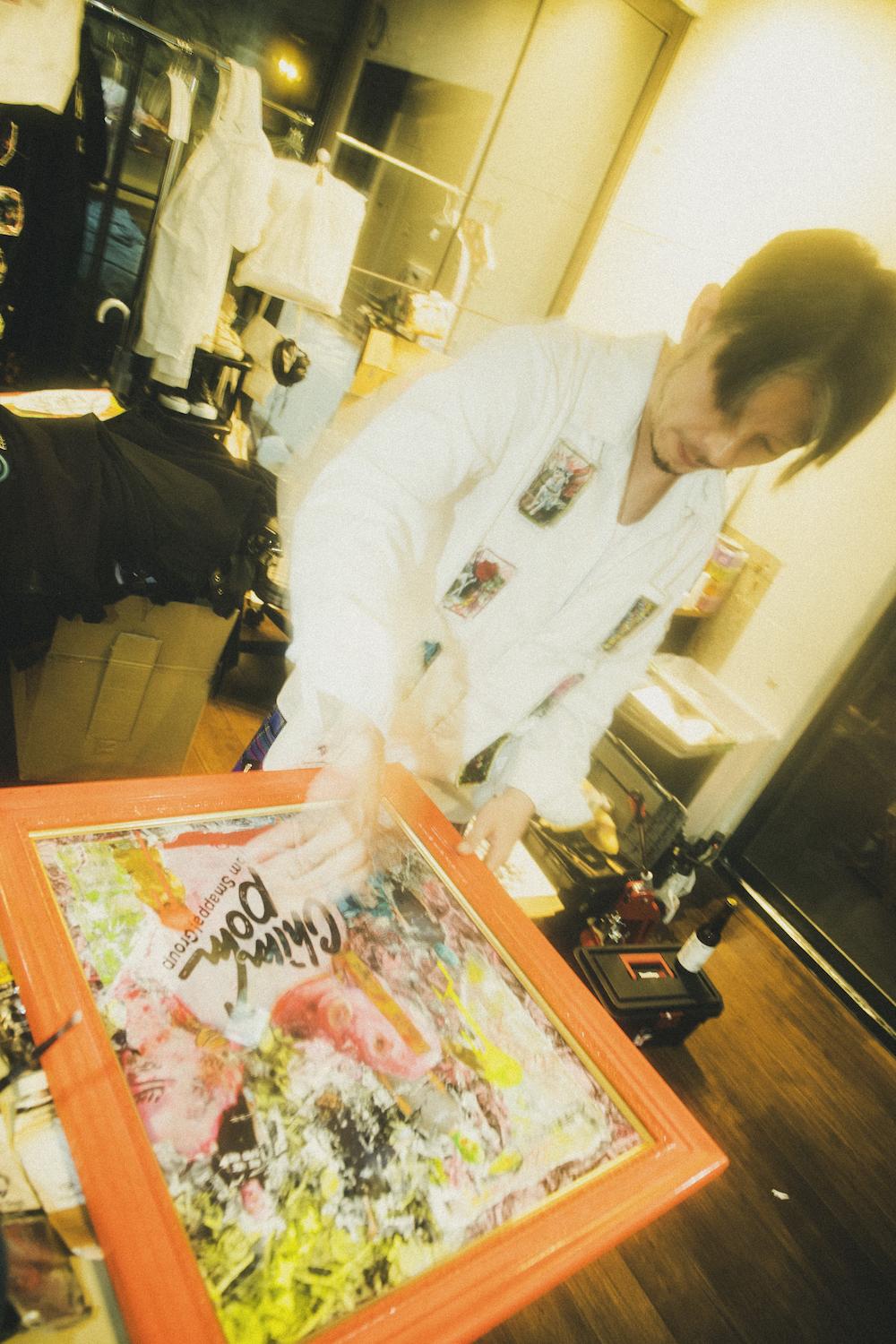 Tsutsumotase
A punk apparel brand by a trio of painter Oshiromune Yumi, embroidery craftsman Katsura, and design and visual director Bin. In addition to the meaning of the paintings and the punk design, the arrangement and design of the decorations are conscious of harmony.
Instead of reproducing the punk from the latter half of the 70s to the 80s as it is, it is creative as a new punk from Shibuya.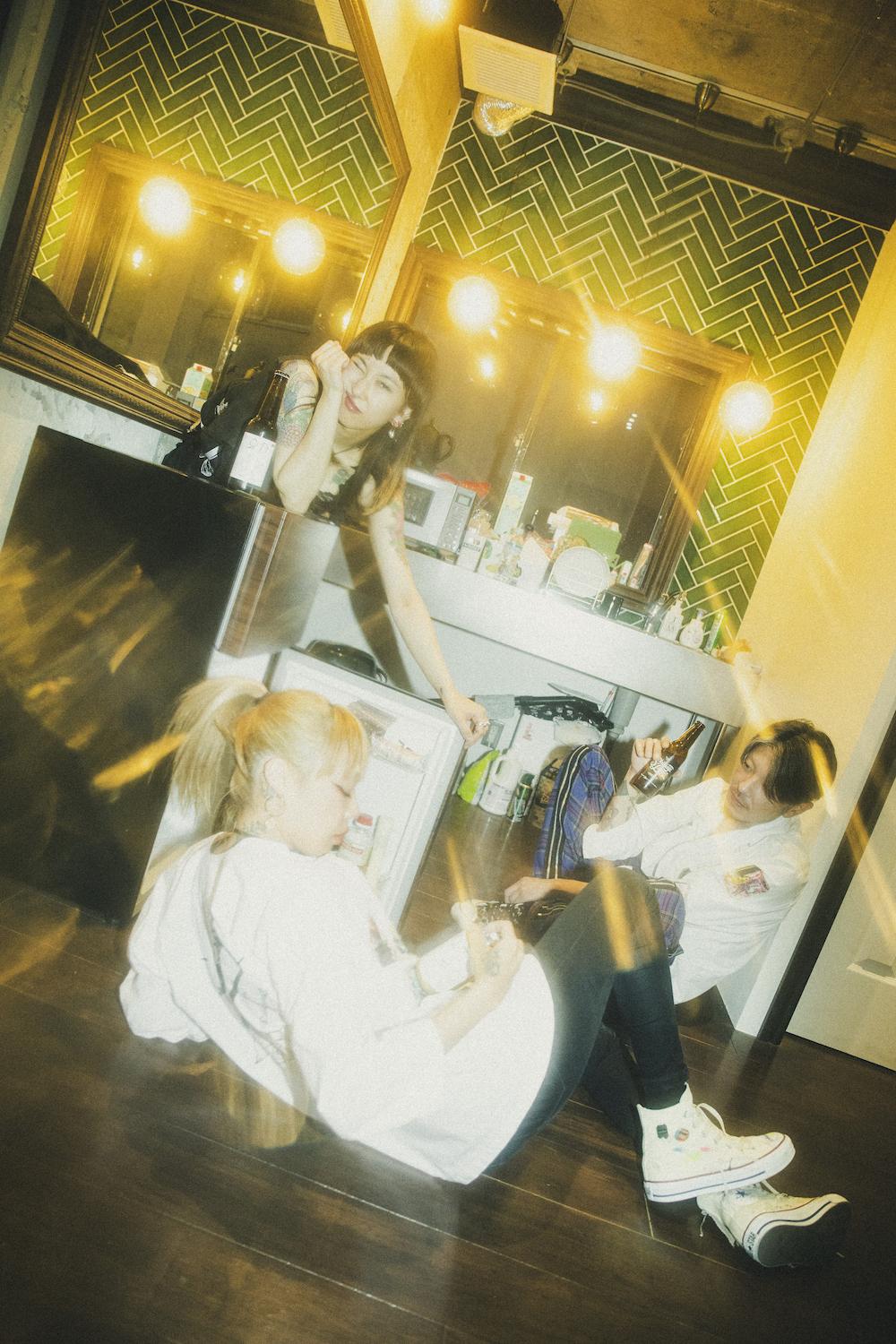 Embroidery craftsman Keima Kuroki
An embroidery craftsman trusted by major brands. Belongs to LD&K from 2022. Expanding new possibilities of embroidery with a rich expressive power that is conscious of three-dimensional effects and thread flow.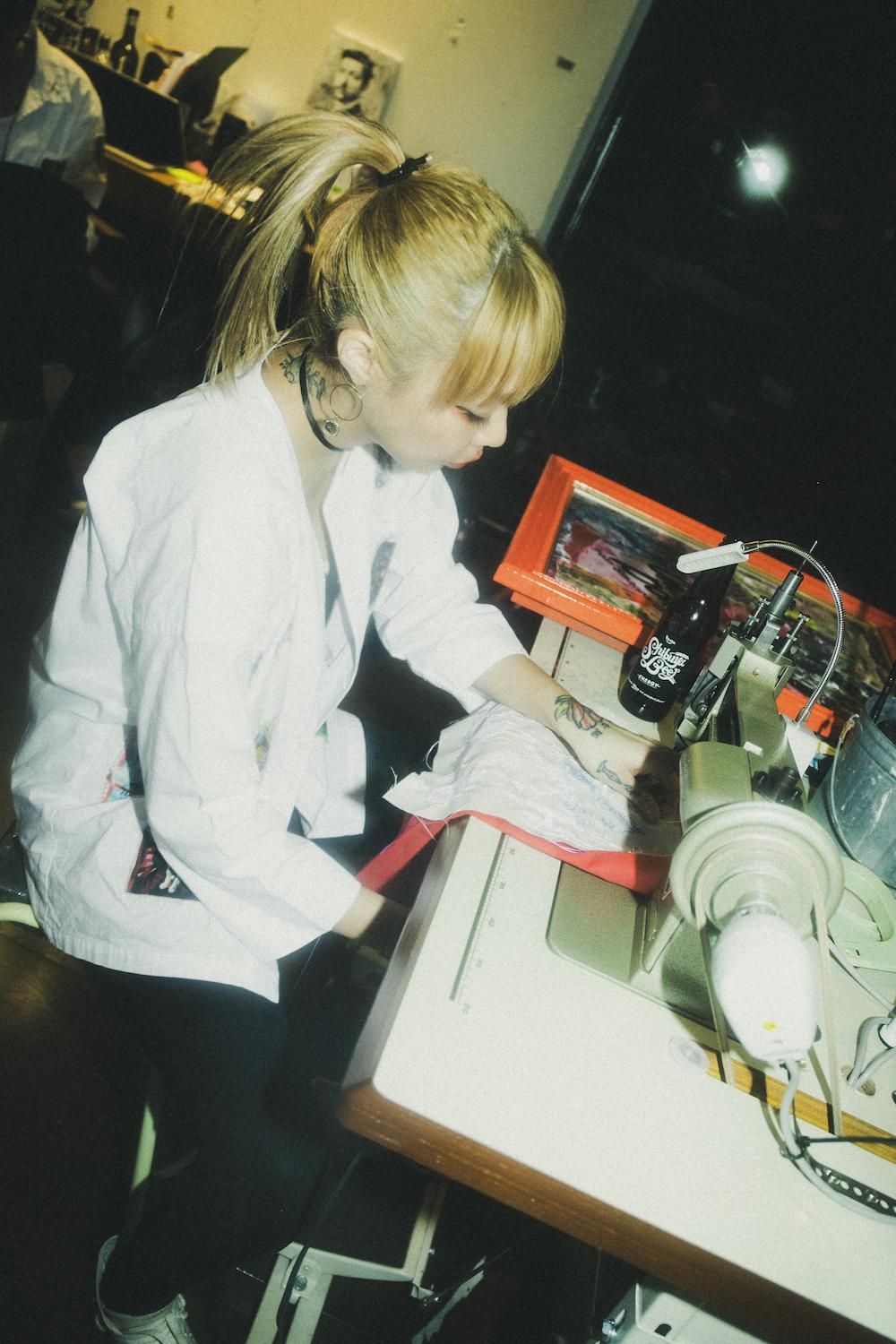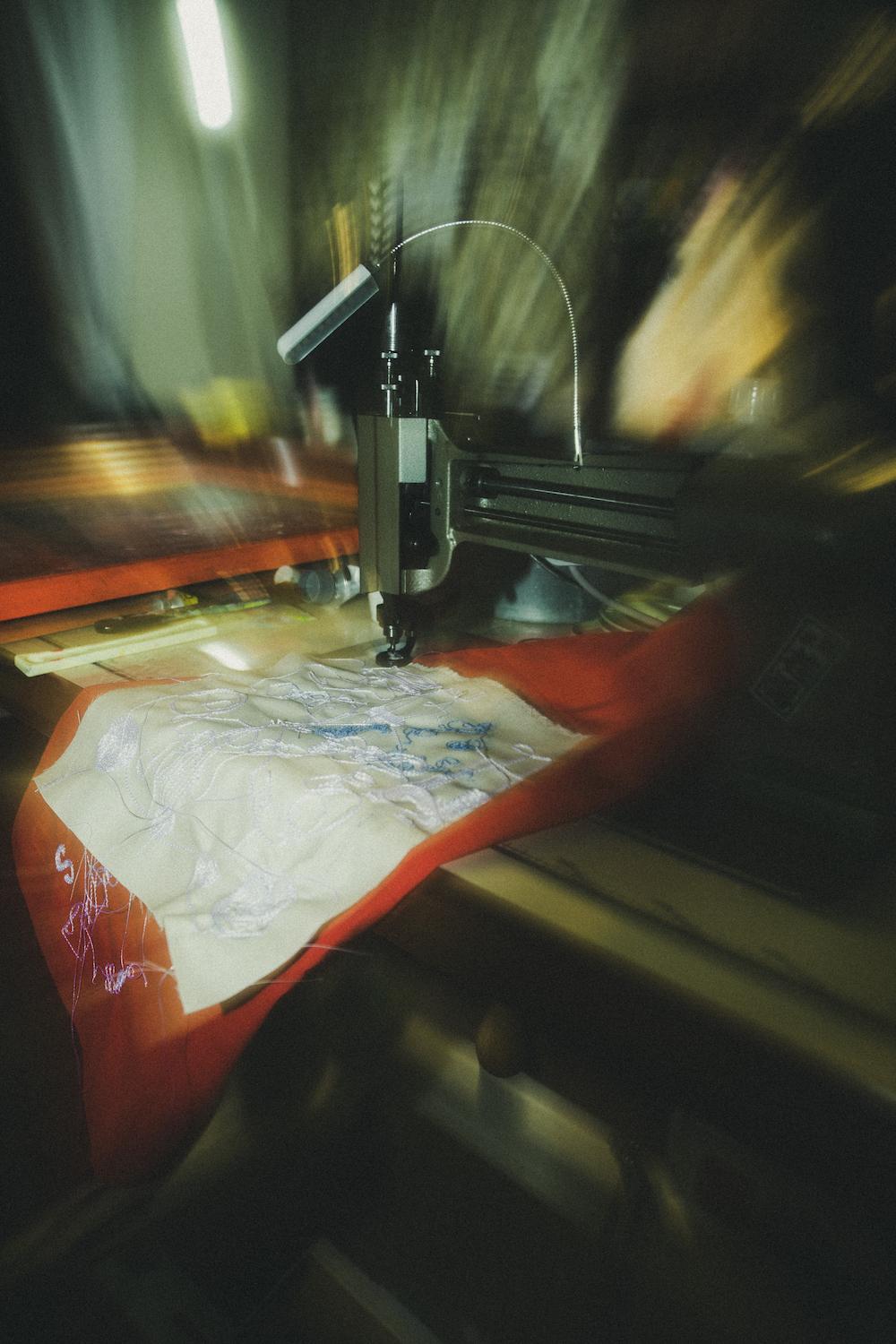 Painter Yumi Oshiromune x Punk Apparel Tsutsumotase "FuXX Art vol.1"
Date: Friday, December 9, 2022 *18:00-22:00 on this day only
December 10th (Sat) 11th (Sun) |
Hours: 15:00-22:00
Venue: Gallery & Bar THE DEPSY
2-11-22 Matsuo, Naha City, 900-0014
https://www.instagram.com/the_depsy/
Admission fee: Free
Oshiromuneyumi Instagram: https://www.instagram.com/muneyumi_oshiro/
Contact: Hirata in charge of Tsutsumotase: hirata@ldandk.com